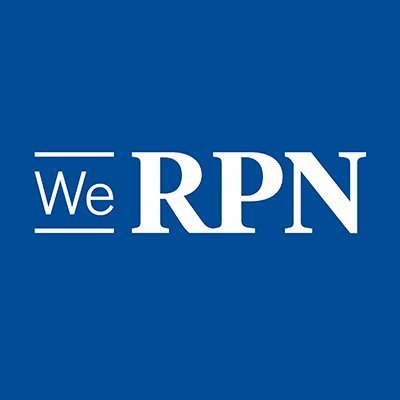 The Bridging Educational Grant in Nursing program will now provide funding for eligible bridging students to grow their careers in Hospitals, Primary Care, Long-Term Care, and Home and Community Care
TORONTO, ON –/COMMUNITYWIRE/– WeRPN's Bridging Educational Grant in Nursing (BEGIN) program, created in partnership with the Government of Ontario, enables Personal Support Workers (PSWs) and Registered Practical Nurses (RPNs) to grow their careers, while encouraging retention in key sectors. BEGIN provides tuition reimbursement grants to eligible students enrolled in accredited bridging nursing programs who commit to working in priority sectors including Long-Term Care (LTC) and Home and Community Care (HCC) following graduation. To date, approximately 1,500 students are receiving tuition grants to support their nursing education.
Recognizing the ongoing retention challenges in Ontario's hospitals and Primary Care, WeRPN advocated to have two additional sectors included as part of the BEGIN program, to meet the urgent need for nurses in the province. WeRPN is pleased to announce that there are now a limited number of spaces available to support new enrollments from bridging nursing students to commit to a Return of Service in Hospitals or Primary Care, while also encouraging and continuing to accept applications for those interested in working in LTC and HCC.
"The nursing shortage is taking a toll on our health system– impacting both patient care and staff morale. The BEGIN program is a great way to help retain dedicated healthcare professionals in the system, while also supporting them to gain new skills and expand their careers," says Dianne Martin, CEO, Registered Practical Nurses Association of Ontario (WeRPN). "The BEGIN program has already made a significant impact, and opening new opportunities in Hospitals and Primary Care will allow more PSWs and RPNs to benefit from this great initiative."
For those interested in applying or to learn more about the BEGIN program, please visit begin.werpn.com. Successful applicants can receive up to $10,000 per year in tuition reimbursements, access exam preparation resources, dedicated job search support, and more.
About BEGIN
The Bridging Educational Grant in Nursing (BEGIN) program assists PSWs and RPNs in investing in their futures. BEGIN provides tuition grants to students enrolled in PSW-RPN, RPN-RN, and PSW-RN programs, eliminating the financial barriers for them to expand their nursing careers. Eligible Ontario bridging students willing to complete a Return of Service in either Long-Term Care, Home and Community Care, Hospitals or Primary Care can receive up to $10,000 per year in tuition funding per year. Select participants who demonstrate financial need can also access up to $5,000 in wraparound supports. Visit begin.werpn.com to learn more.
About WeRPN
WeRPN is the professional voice of Ontario's 60,000+ Registered Practical Nurses (RPNs). WeRPN builds the profile and professional capacity of RPNs so they can better care for patients and better support their fellow health-care workers. Follow us on social media, Facebook, Instagram, LinkedIn, Twitter.
Contacts
Carrie Stephens
cstephens@werpn.com