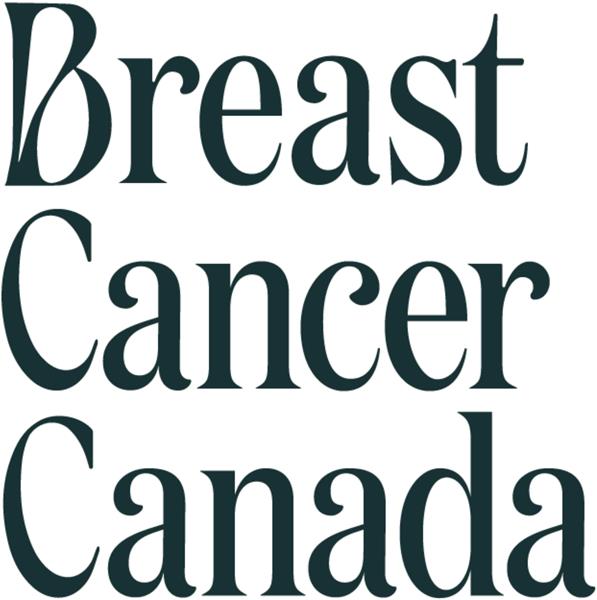 TORONTO, ON –/COMMUNITYWIRE/– Today, Breast Cancer Canada (BCC), a national charity dedicated to saving lives through breast cancer research, released new data that highlights Canadian perspectives on breast cancer screening and the need for diverse, lived experiences in research.
The survey, conducted among members of the Angus Reid Forum, found that there is a significant national demand for earlier routine breast cancer screening. Also identified is a need for more race-based data and a willingness among Canadians to share their experiences to improve patient outcomes.
Key Findings
Lowering the age for routine breast cancer screening – 89 per cent of Canadians believe routine breast cancer screening should begin before the age of 50.
Gathering Race-Based Data – Canada does not routinely track race-based data around breast cancer screening rates, however studies in the U.S. have found black people have clear, poorer outcomes when it comes to breast cancer, especially young black women.1 BCC's study found that 79 per cent of Canadians believe that Canada should prioritize gathering race-based data on cancer screening rates to address a lack of information on racial disparities.
Canadians' Desire to Help Future Patients – Four-in-five Canadians (80 per cent) wish their experiences with health challenges could inform research on improving health outcomes for others.
The Patient Impact of Earlier Routine Screening
Parminder Punia of Brampton has heard the words "you have breast cancer," and knows what it's like to have her life changed forever. In August 2021, at the age of 46, Parminder felt a lump in her right breast. After weeks of exploration and tests, she was diagnosed with breast cancer.
If routine screening was accessible to Parminder beginning at age 40, her breast cancer could have been caught earlier, before the disease had the opportunity to advance. Parminder is passionate about advocating for better breast cancer screening for women in Canada, especially those with a family history of the disease, like her daughter.
"Unfortunately my cancer was more developed and had spread to my lymph nodes. It was a diagnosis that I never expected. It turned my world upside down,' said Parminder Punia. 'I can't stress the importance of routine mammograms enough. Screening detects breast cancer in its very early stages, ahead of a lump or any other symptoms present."
1 in 8 women will be diagnosed with breast cancer in their lifetime.2 Treatments for breast cancer are more effective and are better tolerated when started early.3
PROgress Tracker Breast Cancer Registry
Amidst this new report highlighting the need for more patient data, BCC announced the launch of PROgress Tracker Breast Cancer Registry (PROgress Tracker), a national, first-of-its-kind knowledge registry that will collect experiences over the next 10 years from people with breast cancer. The intention is to use the data to inform policy and future breast cancer management. BCC is now accepting participants who have or have had any stage of breast cancer, at any time during their journey, to register in PROgress Tracker and share their experiences by completing surveys that will provide missing data needed to advance progress in breast cancer management.
PROgress Tracker empowers people with breast cancer to self-report diagnosis, treatment and long-term impacts. This information is segmented based on their breast cancer type, age, ethnicity and geographic location. By tracking those diagnosed with breast cancer before the standard screening age, the data will show the complexity of treatment and long-term effects as a result of later diagnosis. Researchers can then use this data to identify gaps with the goal of improving breast cancer care.
"Canadians are asking for more breast cancer data, and there is a clear need to address the lack of information available. Through a patient-centered approach, PROgress Tracker will guide the development of new interventions that will directly impact breast cancer care, whether it is starting routine mammograms at an earlier age or potentially shortening the number of radiation treatments in one's journey," said Kimberly Carson, Breast Cancer Canada CEO. "Through our mission to Know More, Breast Cancer Canada is proud to introduce Canada's largest cancer PROs research initiative, and we are excited to have Canadians participate from any postal code."
PROgress Tracker aims to uncover the breast cancer experience directly from the best source – the patient. Nationally and locally, PROgress Tracker can alert researchers and cancer programs to lived-experienced insights in an accessible way. Groups such as researchers, oncologists, cancer programs and corporations will be able to request anonymous data from the registry for analysis of clinical symptoms and side effects over time. This registry will be active for 20 years and data will live in perpetuity with real-time analysis and updates to advance timely research and care.
Dr. Omar Khan, a Medical Oncologist specializing in breast cancer at the Tom Baker Cancer Centre in Calgary, Alberta, is one of the principal investigators of PROgress Tracker. His research focuses on using Artificial Intelligence (AI) to improve outcomes for patients with cancer, and he has helped develop the PROgress Tracker registry to help elevate the patient voice.
"To truly understand how to drive change in health systems to improve the lives of patients, we must also listen to their voices," stated Dr. Khan. "Having a robust data registry allowing us to follow the lived experiences of patients throughout all aspects of their breast cancer journey, and combining this with evolving technologies and AI is key to unlocking the full potential of precision medicine. Thanks to Breast Cancer Canada's leadership, we will be able to better put our patients first when exploring new ways of collecting and analyzing data."
To learn more and participate in PROgress Tracker, please visit progresstracker.ca.
These are the findings of a survey conducted by Breast Cancer Canada from August 4th to August 8th, 2023 among a representative sample of 1,510 online Canadians who are members of the Angus Reid Forum. The survey was conducted in English and French. For comparison purposes only, a probability sample of this size would carry a margin of error of +/-2.5 percentage points, 19 times out of 20.
ABOUT BREAST CANCER CANADA
Breast Cancer Canada is a national charity dedicated to saving lives through breast cancer research. With a focus on precision oncology (personalized care), it is the only national breast cancer organization in Canada that has a clear mandate to raise money for research. The organization receives no government funding, meaning all research is funded through the generosity of donors. For more information visit, breastcancerprogress.ca.
ABOUT ANGUS REID
Angus Reid Group is Canada's most well-known and respected name in opinion polling and market research data. Offering a variety of research solutions to businesses, brands, governments, not-for-profit organizations, and more, the Angus Reid Group team connects technologies and people to derive powerful insights that inform your decisions.
1 "Ensuring equitable access to cancer care for Black patients in Canada," Canadian Medical Association Journal, October 24, 2022.
2 "Breast cancer in Canada." Government of Canada, March 17, 2021.
3 "Breast Cancer," World Health Organization, July 12, 2023.
Contacts
MEDIA
Lindsay Silverberg
Senior Account Manager
lindsay@talkshopmedia.com