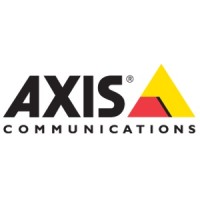 The largest city in Alberta, Canada leverages intelligent security technology to upgrade its security efforts and make city life easier for residents and visitors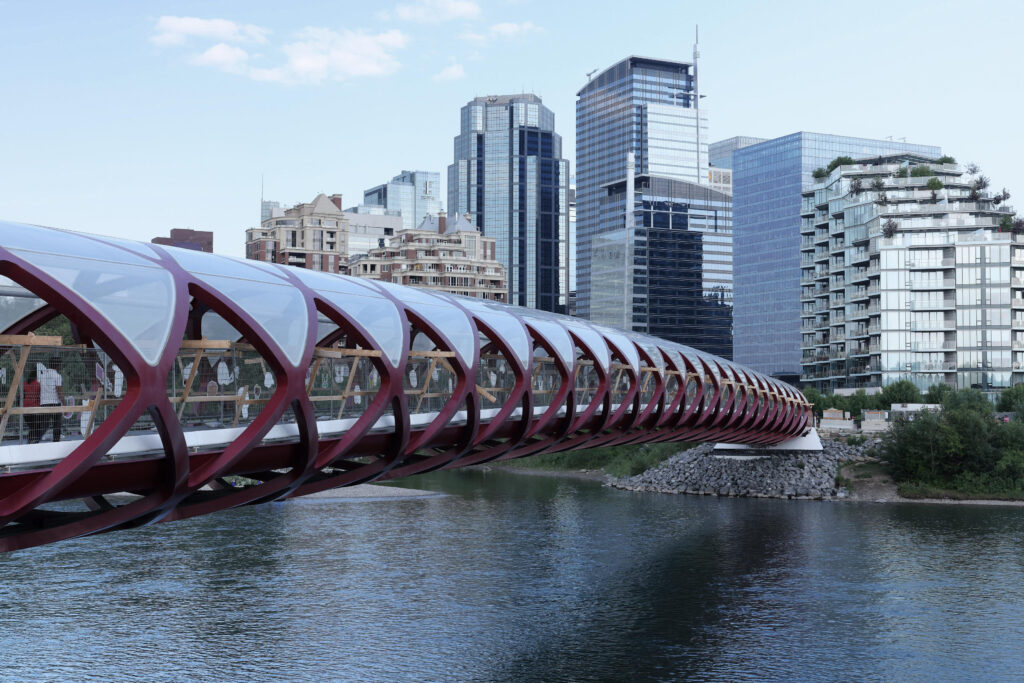 CHELMSFORD, Mass. –/COMMUNITYWIRE/– The City of Calgary in Alberta, Canada and Axis Communications today unveiled the ways in which Axis is helping the city to improve both safety and operations via intelligent security technology upgrades.
In 2018, the City of Calgary decided to modernize and swap its legacy analog security system with a standardized, sustainable network-based solution. The city rebuilt its entire IT infrastructure, integrating Axis cameras, security radars, horn speakers, strobes, and analytics solutions to tackle typical urban issues, as well as help with city operations beyond security. The solution covers 900 sites throughout the city and is monitored 24/7 via a video wall in the Integrated Security Center located in Municipal Hall, allowing operators to visually verify incidents and dispatch officers as needed.
"Implementing smart security technology has ultimately transformed Calgary for the better," said Alex Lee, Security Systems and Technology Section Lead for the City of Calgary's Department of Technical Services. "Our Axis cameras and other solutions provide a wealth of operational metadata that other departments can utilize to make accurate, informed decisions instead of simply guessing what the city might need. Not only do our multitasking Axis cameras bring us a greater return on our technology investment, but they also help to demonstrate that we're spending our taxpayers' money wisely – and for their benefit."
While the initial focus of the smart city initiative was to improve public safety and security in the community, the city's Technology Services team quickly realized that the metadata collected by the Axis cameras could also be used to help modernize other areas of city management, including:
Flood Mitigation: Because downtown Calgary sits at the confluence of two major rivers, the potential for flooding is always a concern. To provide river engineers with more precise data collection, Technical Services reprogrammed the Axis PTZ cameras already deployed in the emergency call stations along the river to send out automatic alerts to river engineers if the cameras' analysis shows that the water is rising too fast.
Monitoring Festival Crowds: Calgary hosts dozens of festivals throughout the year that attract millions of visitors to the city. One of its biggest events is the 10-day long Calgary Stampede, a western heritage celebration that includes the world's largest outdoor rodeo, chuckwagon racing, and more. Mobile trailers equipped with Axis cameras are dispatched to large events to not only ensure safety and security, but also to help organizers optimize key operational factors like parking, staffing, emergency response, and even the number of garbage cans and portable toilets.
Protecting City Parking & Storage Facilities: When the city's largest fleet parking area, Highfield compound, started facing an onslaught of catalytic converter thefts, Technical Services was forced to rethink the site's security system. The team decided to install Axis thermal cameras to watch the entire fence line of the compound and equipped them with AXIS Perimeter Defender so that when the thermal cameras detect a heat signature outside the fence line after hours, they automatically send an alert to security to deal with the situation.
"The main goal of Axis as an organization is to create a smarter, safer world – which means going beyond security to also enable operations improvements for our customers," said Sophie Laplante, Business Development Manager, Cities, Canada at Axis Communications. "Projects like Calgary provide a great example of the many ways in which security technology can be leveraged to its maximum potential. Security will always be one of our core priorities, but so will business intelligence."
Thanks to its technology upgrades and smart city initiative, Calgary has received numerous accolades throughout recent years – including an international Smart 50 Award, which honors truly innovative and transformative projects. The city was also ranked by The Economist as the world's third most livable city in 2022, due in part to its novel use of intelligent security technology. Calgary's Technical Services team plans to continue its trajectory of innovation by developing new ways to apply Axis cameras and other security technology for the overall betterment of the community.
Read more about how Axis is helping the City of Calgary to improve city living with smart technology: Looking beyond solving crime | Axis Communications
About Axis Communications
Axis enables a smarter and safer world by creating solutions for improving security and business performance. As a network technology company and industry leader, Axis offers solutions in video surveillance, access control, intercom, and audio systems. They are enhanced by intelligent analytics applications and supported by high-quality training. Axis has around 4,000 dedicated employees in over 50 countries and collaborates with technology and system integration partners worldwide to deliver customer solutions. Axis was founded in 1984, and the headquarters are in Lund, Sweden​. For more information about Axis, please visit our website www.axis.com.
Contacts
Chris Shanelaris, Public Relations Manager, Americas
chris.shanelaris@axis.com
978-614-3023