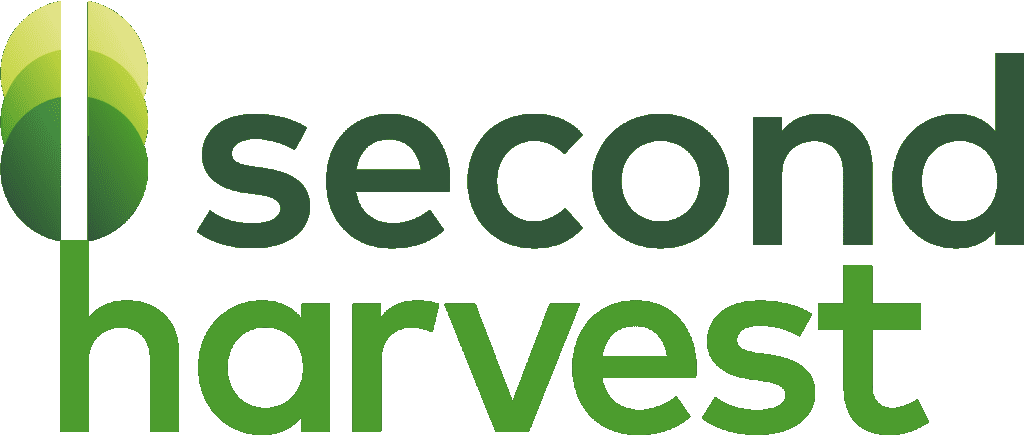 Sam Roberts, Kardinal Offishall and more than 30 of Toronto's top restaurants and chefs come together to fight food insecurity at The Rescue Party, a highly-anticipated food and music event on June 4 in support of Canada's largest food rescue organization.
TORONTO, ON –/COMMUNITYWIRE/– After three decades, Second Harvest's annual culinary event returns this year with a new name: The Rescue Party. Picking up where Toronto Taste left off, the event takes place on Sunday, June 4, 2023 at Meridian Hall in Toronto. Tickets include unlimited food and drink from more than 30 of the city's top chefs, restaurants and beverage purveyors, in addition to a seated concert featuring acclaimed singer-songwriter Sam Roberts. The event will be hosted by rapper, producer and Canada's Got Talent judge Kardinal Offishall.
Proceeds from ticket sales support food rescue and redistribution throughout Canada. For every dollar donated, Second Harvest can provide enough nutritious surplus edible food for more than two meals to non-profits across the country.
"People that attend The Rescue Party are in for an epic night of celebration and philanthropy. Unlimited food and drink from the best of Toronto's food scene, a live performance by Sam Roberts, and a few surprises we haven't yet announced – This is a party you don't want to miss!," Lori Nikkel, CEO of Second Harvest said. "Proceeds from ticket sales for The Rescue Party will raise critical funding for Second Harvest to support millions of Canadians facing food insecurity with fresh, healthy surplus food every single day. We are humbled by the amount of buzz that's been generated for this inaugural event so far, and we can't wait to celebrate on June 4!"
Participating restaurants include: Kiin, Adrak Yorkville, Bouffe by Adjey, Sotto Sotto, George Restaurant, Chotto Matte, La Bartola, Bar St. Lo, Cluny Bistro, DiaLo, Mother Tongue. For a full list of restaurants and chef partners, click here.
"It's an honour to be hosting this year's event in support of Second Harvest," Kardinal Offishall said. "Toronto is my favourite food city in the world, and to know that so many Canadians and Torontonians go hungry everyday ignites a call for action. The work that Second Harvest does to find solutions to food insecurity and food waste truly helps to positively impact the lives of so many. Being able to give back to the community, and to do so with the chefs and restaurants that contribute to the vibrancy of our amazing city, is going to make it a night to remember!"
Tickets are on sale now for $300 CAD per person and can be purchased online, HERE. (TO Live – Event Details Page – Second Harvest Rescue Party 2023). For every standard ticket purchased, a $100 CAD tax receipt will be issued.
For more information about The Rescue Party, please visit therescueparty.ca
About The Rescue Party
The Rescue Party, previously known as Toronto Taste, is the city's premier culinary event recognized for its longevity, amazing community contribution, and its excellence. Started by chefs in 1990 to show their support for Second Harvest, the city's top restaurants and beverage purveyors still look forward to donating their time, talent, staff and food to The Rescue Party as their way to give back and shed light on the issues around food insecurity.
About Second Harvest
Second Harvest is Canada's largest food rescue organization and is a global thought leader on perishable food redistribution. We operate at the intersection of hunger relief and environmental protection, tackling food loss and waste through food redistribution, research, awareness, and education, continually innovating and collaborating to ensure a more sustainable planet.
We work with thousands of food businesses from across the supply chain utilizing logistics and technology to reduce the amount of edible food going to waste, thereby diverting unnecessary greenhouse gases from entering the environment. Our inclusive model ensures this healthy surplus food is redirected to thousands of charities and non-profits across the country, providing millions of Canadians experiencing food insecurity access to the nourishment they need. Learn more: secondharvest.ca
Website: https://www.secondharvest.ca/events/the-rescue-party
Instagram: @SecondHarvestCA
Facebook: SecondHarvestCA
Hashtag: #TheRescueParty
Contacts
For more information or high-resolution assets, please contact:
Kristen Strong-Hillier, Talk Shop Media | kristen@talkshopmedia.com