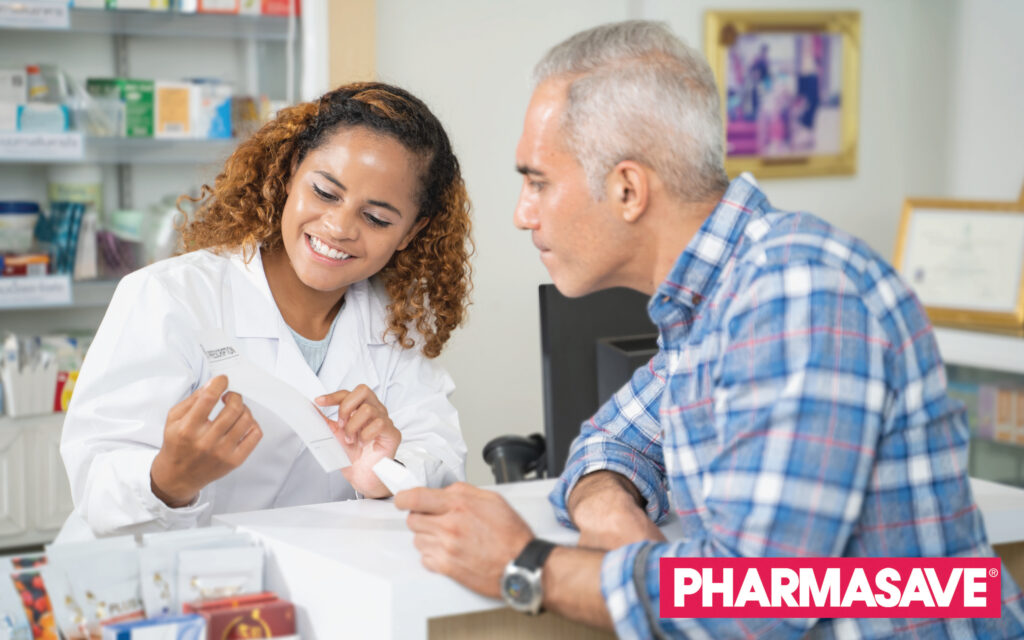 MARKHAM, ON –/COMMUNITYWIRE/– As of January 1, 2023, pharmacists in Ontario are able to assess, recommend, and prescribe treatments for 13 common ailments.
Since this new program has launched, Pharmasave pharmacists in Ontario have already provided hundreds of assessments and have been responding to questions from people regarding what this change means for patients and Pharmasave customers.
Prior to this change, some of the medications most appropriate for treating the 13 common ailments required a doctor's prescription. With this change, Ontario pharmacists can now assess and prescribe these medications directly.
When to Speak to a Pharmacist:
If you are experiencing symptoms related to one of the 13 common ailments, speak with a pharmacist. They will discuss your symptoms, medical history, and other relevant factors to determine the best treatment or if you need to see your doctor.
A common ailment consultation is a detailed and private assessment where a pharmacist has more potential treatment options to draw from and will be responsible for monitoring the outcomes of the recommended treatment. The result may be a recommendation of non-drug measures to help your symptoms, something over-the-counter, or an eligible prescription.
"Pharmacists are accessible in almost every community in the province. There are over 1 million people in Ontario without a family doctor. This change provides people with another option for certain common ailments. It further reinforces the important and valuable role pharmacists play in the healthcare system" says Jaspreet Chager, Pharmasave pharmacist and Director of Pharmacy & Professional Affairs for Pharmasave.
Depending on your pharmacy and how they are offering the service, some pharmacies may offer the option to have your assessment virtually. Check the pharmacy website or call for details. You may need to schedule an online appointment prior to consultation.
Costs and Eligibility:
Similar to when visiting your doctor, the pharmacist assessment is covered by the government for individuals with a valid Ontario Health Card.
Accessing care continues to be an ongoing problem in Ontario. With 1.8 million residents still without a family doctor, increasing the ability of Ontario pharmacists to prescribe medication for these ailments will provide greater access to healthcare resources. In some provinces where pharmacists have been able to prescribe for some time, 93% of customers surveyed have reported a high level of symptom resolution and satisfaction with the service.
Jaspreet further reinforces: "Assessing and prescribing for common ailments adds to the many other important services pharmacists can already provide beyond dispensing, such as authorizing refills, medications reviews, vaccinations and point of care testing."
A common ailment assessment is part of the care provided by your team of healthcare providers, which may include a doctor, pharmacist, specialists and other healthcare professionals. Pharmacists will inform your doctor, should you have one, about the details of the assessment and recommended treatments.
Additional Resources:
More information about common ailments can be found here: Pharmasave (Ontario) FAQ
Pharmasave pharmacists in Ontario are available for media interviews.
For more information and to schedule an interview with a local Pharmasave pharmacist, contact your local Pharmasave store.
About Pharmasave: With more than 850 stores across CanadPa, Pharmasave is one of Canada's leading independent community pharmacies. Since being founded in 1981, Pharmasave has focused on building a national platform of community-based retail outlets designed to provide exceptional patient-centered healthcare, medication advice, drug store products and customer service. Each Pharmasave store operates independently to serve its individual community, which ensures both programs and services are tailored to the needs of customers and a commitment to helping all customers live well with Pharmasave.
Contacts
MEDIA FOR PHARMASAVE IN ONTARIO:
Andrea Birrell, Senior Director Brand, Marketing and Merchandising, abirrell@east.pharmasave.ca, 289-923-7576