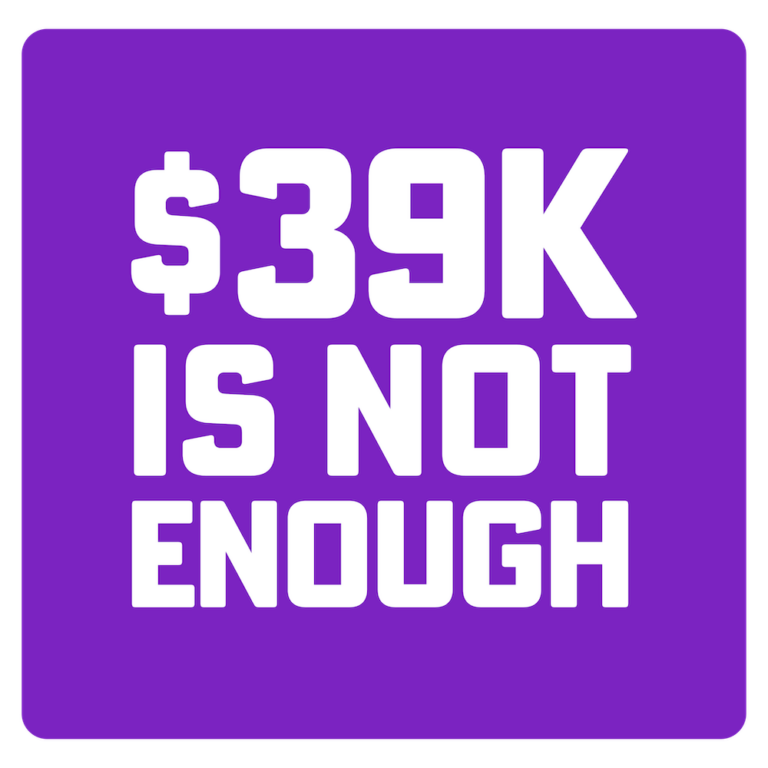 TORONTO, ON –/COMMUNITYWIRE/– Ontario's lowest-paid education workers have given five days' notice of a potential province-wide strike as they remain united in their fight for student success and good jobs.
Education workers' central bargaining committee will be back in mediation with the Council of Trustees' Associations (CTA) and the Ford government on Tuesday, November 1 and will continue to pressure the government to accept workers' reasonable, affordable, and necessary proposals for better pay and service guarantees.
"We served notice to bargain June 3, the day after the provincial election and the first day we could legally do so," said Laura Walton, educational assistant and president of CUPE's Ontario School Boards Council of Unions (OSBCU). "We have been urging the Ford government to reach a deal with us for 150 days, but so far they keep saying 'no' even though they could easily afford to say 'yes' given their $2.1 billion surplus."
"With kids being sent home from school because there aren't enough staff available and so many education workers relying on foodbanks, it's sad that we're being told the pressure of a potential strike is needed to make the Ford government take our negotiations seriously," Walton remarked.
"It's been five months since we said we're ready to get a deal done and two months of students facing badly under-resourced schools this year," observed Walton. "When will the Ford government stop with the cuts, quit stalling, and end their threats of anti-democratic legislation? It's time for Premier Ford and Minister Lecce to recognize what's at stake for students trying to learn in the schools they've starved of funding."
On October 3, the results of education workers' historic strike vote revealed that 45,433 out of 55,000 frontline CUPE education workers cast ballots, and 43,821 – an overwhelming 96.5% – voted "yes" to send a strong message to the Ford government:
Education cuts are not acceptable.
More frontline staff are urgently needed in schools for students to succeed.
It's time for a significant pay increase.
"We're here to get a negotiated agreement that responds to the needs of students and frontline workers," concluded Walton. "No one wants to strike, least of all the lowest-paid education workers who can barely pay our bills. Still, we need a significant wage increase and we deserve it. Students and parents deserve guarantees of service levels and improved staffing in schools. Doug Ford is premier of Canada's richest province and he clearly has the power and resources to accept our reasonable, affordable, and absolutely necessary proposals. It would be popular and the right thing for him to do that today."
Quick Facts:
The School Boards Collective Bargaining Act requires that workers employed by school boards give five days' notice before beginning a job action. Today's notice from education workers means a strike is possible starting on Friday, November 4 if the Ford government doesn't get a deal done.
Education workers are bargaining for guarantees of:
enough educational assistants so all students would get the supports they need and so schools could stop sending kids home because there isn't an EA available;
an early childhood educator in every kindergarten classroom so every four- and five-year-old would get the play-based learning support that's especially necessary now after two years of pandemic isolation;
enough library workers to make sure school libraries are open and reading opportunities are available to kids all the time;
enough custodians to keep schools clean and enough maintenance workers and tradespeople to begin to tackle the $16 billion repair backlog; and
adequate staffing of secretaries in school offices and enough lunchroom supervisors to keep students safe.
The Ford government cut education funding by at least $800 per student over its first term. With two million students in Ontario's schools, that amounted to a $1.6 billion cut in funding last year alone.
More than 70% of Ontario's 55,000 frontline education workers are women. More than half work at least one additional job to make ends meet and 60% are laid off every summer.
From 2012 to 2021, the lowest-paid education workers have already taken an 11% wage cut.
Workers' wage proposal is an increase of $3.25 per hour each year in a three-year collective agreement. The Ford government's offer was just $0.33 to $0.53 an hour – the equivalent of the cost of less than one tank of gas per month.
-30-
For more information, please contact:
Ken Marciniec
CUPE Communications
kmarciniec@cupe.ca
416-803-6066 (cell)