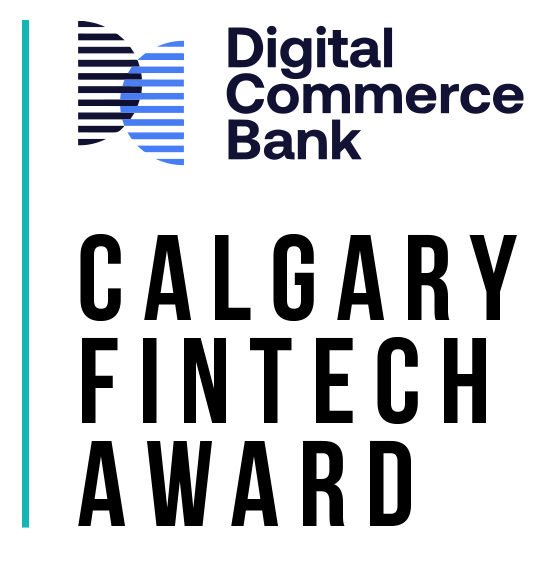 CALGARY, AB –/COMMUNITYWIRE/– Two Calgary-based financial technology companies, Fillip and Miq, were announced as the winners of the inaugural Digital Commerce Bank Calgary Fintech Award on October 14, 2022. The winners cumulatively took home prizes of over $300,000 in non-dilutive cash.
The Calgary Fintech Award is North America's largest fintech award offered through a partnership between Digital Commerce Bank (DCBank) and Platform Calgary. DCBank has committed $1 million over 4 years to support fintech startups through the Calgary Fintech Award. Band Capital Partners contributed $60,000 this year, which funded the second place award.
The award champions and celebrates fintech companies that demonstrate clear innovation and a strong value proposition for the Calgary region through the creation of jobs, economic growth and diversification.
In its inaugural year, 45 fintech startups from across Canada applied for the award and 24 were selected to participate in the program. In addition to competing for the non-dilutive cash award, participants benefited from 3 months of fintech-specific workshops, mentoring sessions with world-class advisors, pitch coaching, and business evaluation. In early October, 11 finalists were selected, and were further narrowed down to the top 5 finalists including: Credit App, Fillip, Miq, PayShepherd and The Smart Benefit by YRPlans, who made final pitches live at the Platform Calgary Innovation Center for a judging panel of fintech experts and entrepreneurs from across Canada.
Fillip, the first digital payment platform built for business fleets to empower drivers to pay for fuel and maintenance expenses with a secure digital wallet was awarded the first-place prize of $250,000. "For us and for Calgary, this award is an opportunity to shine – to demonstrate to the world that Calgary is the best place to start, scale and succeed in tech and in business," says Alice Reimer, CEO at Fillip.
Miq, a financial platform that enables community cooperatives to pool funds, save and build credit was awarded the second-place prize of $60,000. "We saw the opportunity of tapping into ecosystem and being part of the Calgary community," Jonah Chininga said.
"In the Calgary Fintech Award's inaugural year, we saw an impressive number of quality participants. We look forward to continuing to support the Canadian fintech community and give back to our industry and community," says Jeffrey Smith, CEO at DC Bank and founding sponsor of the Calgary Fintech Award.
Platform Calgary
Platform Calgary is an impact organization whose members are tech companies large and small, united in a vision of inclusive, innovation-driven prosperity for Calgary. Platform Calgary brings together the resources of Calgary's tech ecosystem to help startups launch and grow at every step of their journey, from ideation through to scale. The focus is making all parts of Calgary's startup ecosystem better resourced, connected, efficient and prominent.
For more information about Platform Calgary, visit: platformcalgary.com
Digital Commerce Bank
Digital Commerce Bank is a Schedule 1 Canadian Bank focused on technology and delivering robust and secure payment technologies. The Bank's technology-driven platform provides innovative payment and banking solutions to its corporate clients, enabling businesses to offer their own financial and payment solutions. The Bank's proprietary banking-as-a-service and payment solutions, as well as straightforward APIs, offer clients efficiency, flexibility, and convenience when it comes to integrating services directly to a business' product. The Bank is a member of Payments Canada, and is a principle member of Interac, Visa and MasterCard.
For more information about Digital Commerce Bank, please visit www.dcbank.ca
Contacts
For further information, or to get involved as a sponsor of the Fintech Award, please contact:

Jeffrey J. Smith
Chief Executive Officer
Digital Commerce Bank
587-885-2101
jeff@dcbank.ca
Delia Popa
Lead, Marketing
Platform Calgary
403-615-9877
delia.popa@platformcalgary.com