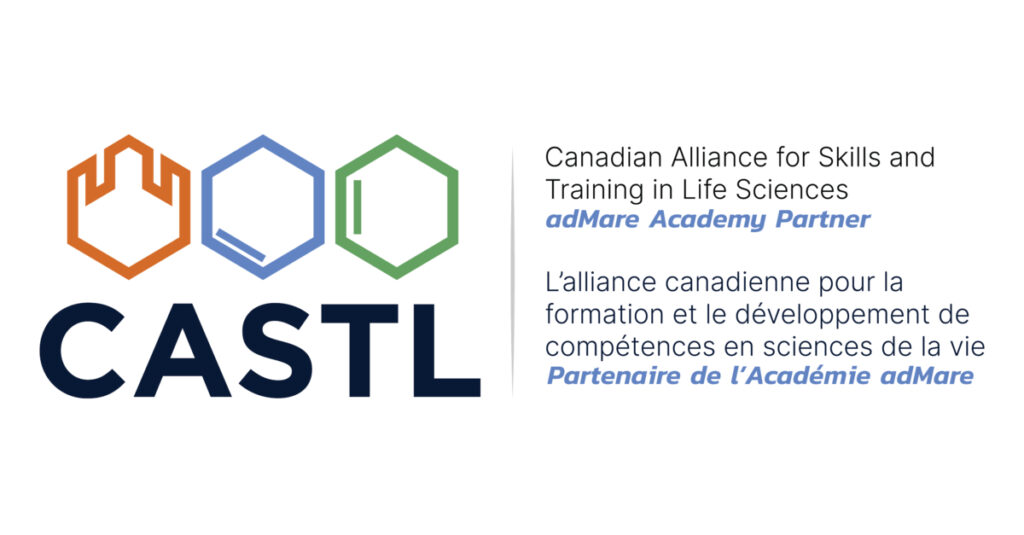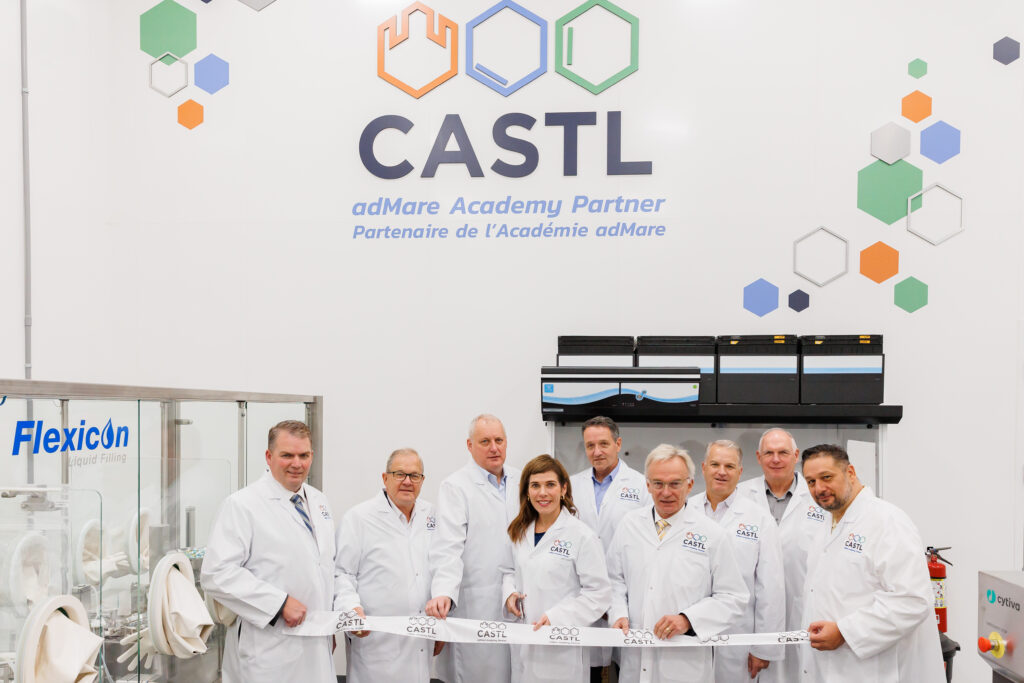 CHARLOTTETOWN, PE –/COMMUNITYWIRE/– The Canadian Alliance for Skills and Training in Life Sciences (CASTL) today officially opened their new CASTL Biomanufacturing Training Facility located in Charlottetown, Prince Edward Island.
The new training facility contains state-of-the-art pilot-scale bioprocessing equipment that will allow employees to gain practical skills that are immediately transferable to process scale-up and clean room environments. The facility is equipped with laboratories and classroom spaces built to deliver the highest quality training to industry professionals. With this new facility, CASTL can deliver on-site customized training for entry-level employees through to senior management as well as post-secondary students.
The Charlottetown facility was made possible through a contribution of $2,335,000 from the Government of Canada, through the Atlantic Canada Opportunities Agency (ACOA), and $800,000 from the Province of Prince Edward Island. CASTL is supported by National Lead Partner adMare BioInnovations and its adMare Academy.
CASTL is the exclusive provider of the National Institute for Bioprocessing Research and Training (NIBRT) licensed training programs in Canada. Based in Ireland, NIBRT develops and delivers state-of-the-art training and education programs for the world's leading biopharmaceutical manufacturing companies.
According to BioTalent Canada's most recent labour market research, the Canadian bioscience and life science sector will need to hire an additional 65,000 new workers by 2029. CASTL will deliver on the economic demand for individuals who are work-ready to meet the skills and talent needs for Atlantic Canada's bioeconomy as well as Canada's fast-growing biomanufacturing sector.
Earlier this year, with support from the Government of Quebec, CASTL announced plans to open a biomanufacturing training facility in Montreal. Additional facility locations within Canada are being considered to ensure broad geographic access to this type of training across Canada.
For more information on CASTL's Biomanufacturing Training Programs visit www.castlcanada.ca or email info@castlcanada.ca
Quotes:
"The official opening of CASTL's first biomanufacturing training facility in Canada is a major milestone for our organization and we appreciate the ongoing support from our network of partners and all levels of government. As the demand for highly skilled personnel continues to grow, it is a critical time for Canada's biomanufacturing sector."
– Penny Walsh-McGuire, Executive Director, CASTL
"Collaboration has been key to building PEI's global reputation in the bioscience sector. The Government of Canada will continue to work with other government partners, private businesses, and the Island's post-secondary institutions to forge a path of growth for this vital sector."
– Sean Casey, Member of Parliament for Charlottetown, on behalf of the Honourable Ginette Petitpas Taylor, Minister of Official Languages and Minister responsible for ACOA
"New beginnings will start right here in this facility. Whether it's the launch of a new career or the creation of a new product, this new facility is buzzing with possibilities, and is filled with the bioscience industry leaders of tomorrow."
– Hon. Bloyce Thompson, Minister of Minister of Economic Development, Tourism and Culture
"At adMare we build companies, ecosystems, and talent to drive the growth of the Canadian life sciences industry. We are proud to partner with CASTL to make sure the biomanufacturing segment of our life science sector will have the right people to do the job, here in Canada."
– Gordon McCauley, President & CEO, adMare BioInnovations
"Congratulations to all the CASTL team on today's official opening. NIBRT is delighted to be collaborating with CASTL and its partners in providing world-class workforce development programs for the biopharmaceutical manufacturing industry in Canada. The availability of a competency-based workforce development programs in state-of-the-art training facilities is of crucial importance to support rapid growth of the biopharma industry. We look forward to the continued success of the CASTL team and the further strengthening of the relationship with NIBRT."
– John Milne, Training Director, NIBRT
"This unparalleled training facility fosters the next generation of Canadian biomanufacturing talent needed to support global companies like ours as we expand our capabilities further into the biological products that are the future of improved patient care. The impact of having this CASTL facility here in Atlantic Canada solidifies this region's place as a major player in Canada's biosciences sector."
– Oliver Technow, CEO, BIOVECTRA
For more information on the CASTL training programs, visit CASTLCanada.ca or email info@castlcanada.ca
About CASTL
The Canadian Alliance for Skills and Training in Life Sciences (CASTL) is a first-of-its-kind partnership between academia, industry, and government to address the future skills needs of the Canadian life sciences sector. Specializing in biopharmaceutical manufacturing, CASTL delivers on the economic and sectoral demand for individuals who are work-ready to enter, thrive and meet the needs of the fast-growing Canadian biomanufacturing industry. CASTL is the exclusive provider of the National Institute for Bioprocessing Research and Training (NIBRT) licensed training programs in Canada. Based in Ireland, NIBRT develops and delivers state-of-the-art training and education programs for the world's leading biopharmaceutical manufacturing companies and partner academic institutions. CASTL is supported by National Lead Partner adMare BioInnovations and its adMare Academy. The adMare Academy is dedicated to providing the specialized training required to foster the next generation of highly qualified personnel who will drive the growth of Canadian life science companies.
www.castlcanada.ca
About adMare BioInnovations
With a wealth of globally competitive scientific discovery, Canada is primed to lead the life sciences world. To make this a reality, at adMare BioInnovations, we use our scientific and commercial expertise, specialized R&D infrastructure, and seed capital to build strong life sciences companies, robust ecosystems, and industry-ready talent — and re-invest our returns back into the Canadian industry to ensure it is sustained for the long-term. As part of our commitment to build talent, we have created the adMare Academy, dedicated to providing the specialized training required to foster the next generation of highly qualified personnel who will drive the growth of Canadian life science companies.
www.admarebio.com
Contacts
Media Contact
Chelsey Rogerson
Director of Communications and Marketing
CASTL
C: 902.213.7351
E: chelsey@castlcanada.ca