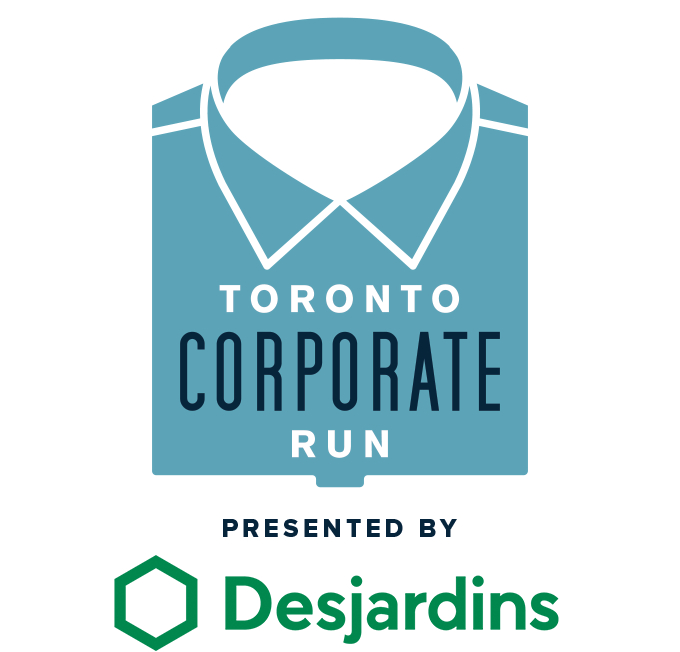 TORONTO, ON–/COMMUNITYWIRE/–The Toronto Corporate Run, a Good Times Running event, will take place once again at beautiful Ontario Place on Wednesday, June 1, 2022 from 5:30 pm – 9:00 pm. With the return to In-Person Races and Events, it means some of you might finally get to see your coworkers for the first time!
Desjardins Ontario Credit Union returns as defending champion in the largest Mega Team category and now Presenting Sponsor position for the first time. The company has also won best the Team Spirit Award so their office trophy cases are overflowing.
"We are very pleased with this partnership as it strongly aligns with Desjardins values of contributing to the economic and social wellbeing of individuals and communities," said Ronald Corbett, Regional Vice-President for Toronto and Southwestern at Desjardins Ontario Credit Union. "We believe in the Toronto Corporate Run's mission and look forward to promoting healthy and active lifestyles while giving back to the local charities."
The 2022 after work team building and fitness event features a chip-timed, accurate 5k run or walk course, four person Team Running Awards, Music, Entertainment and Good Office Vibes outdoors. Supporting CAMH and the Ukrainian Canadian Foundation with 100% of all donations and pledges supporting worthy causes. Teams attending include Indigo Books and Music, Pepsi Canada, Canada Life, Fonolo Canada, DIF Americas, Searchlight Capital, Sunnybrook and UHN Hospitals, S&C Electric, IESO and new this year teams from the TDSB, Fedex Canada and SCOR Canada.
For more information and to purchase tickets, please visit torontocorporaterun.com.
About Desjardins Ontario Credit Union
Desjardins Ontario Credit Union serves 132,000 active members mainly in the private, commercial, real estate and agricultural sectors and has 48 branches. It has a business volume of more than $18.92 billion and assets of more than $9.86 billion. This strong, high-performing organization, with rich and diverse expertise, has 750 employees, making them a major employer in Ontario. It is governed by a board of directors consisting of 17 elected directors and 2 young intern directors. This new credit union ranks 2nd among Ontario caisses populaires and credit unions according to assets and business volume.
Good Times Running Inc. is an Events Company specializing in the creation, organization and execution of unique running properties. Based in Toronto, the company introduced the new and improved Toronto Corporate Run in 2014 and organizes the unique, boutique Midnite Run and Party on New Year's Eve in Liberty Village along with Canada's favourite Halloween Fitness Experience the Monster Dash. The Company also works with many local and regional events to help bring more happy faces to starting lines everywhere. www.goodtimesrunning.ca
Promo Video Link
https://www.youtube.com/watch?v=WkTmgAZ9ZhU
Contacts
Peter Donato
416-707-5944
peterdonato@mynextrace.com
Torontocorporaterun.com