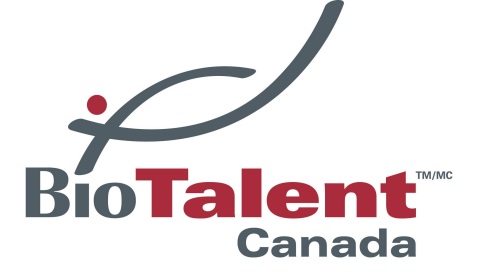 OTTAWA, ON–/COMMUNITYWIRE/–BioTalent Canada launched three additional national bio-economy online courses today as part of its "Skills for Success" training. The inclusion of these courses into the existing Essential Skills Fundamentals training further supports the development of foundational skills critical to onboarding fresh talent and the growth of Canada's current and future bio-economy labour markets.
These courses are designed to develop foundational skills Canadian employers look for in candidates. Included are skills the Government of Canada has identified as essential for workplace success: communication, collaboration and problem-solving. The "Skills for Success" courses were funded in part by the Government of Canada's Adult Learning, Literacy and Essential Skills Program.
According to BioTalent Canada's National Labour Market Intelligence report released in late 2021, many employers cite "soft skills" to be lacking in graduates from Canadian post-secondary institutions. Chief among these is problem-solving, rated as "very important" by 86% of bio-economy employers. Almost 75% of employers stressed the importance of collaboration, communication, adaptability and inter-personal skills.
"The Skills for Success courses were carefully crafted after consulting employers on what they look for in an ideal candidate and what skills are most often lacking," says Rob Henderson, President and CEO of BioTalent Canada. "These courses support a seamless transition into any bio-economy workplace, allowing new employees to adapt to their new workplace and thrive within it."
Users may complete pre-and post-assessments for each course of the program and upon successful completion, will receive BioTalent Canada's BioReadyTM industry designation. This recognition gives candidates a competitive edge in the job market. Existing employees with it are also better positioned for upward mobility.
"BioTalent Canada strives to put job seekers in the best position to forge careers within Canada's bio-economy. This best-in-class training will make them attractive to employers," explains Henderson. "Skills for Success puts people in a position to maximize their potential and flourish as a member of today's bio-economy workforce."
For more information on Skills for Success, please visit Biotalent.ca/Essential.
Funded in part by the Government of Canada's Adult Learning, Literacy and Essential Skills Program.
About BioTalent Canada
BioTalent Canada supports the people behind life-changing science. Trusted as the go-to source for labour market intelligence, BioTalent Canada guides bio-economy stakeholders with evidence-based data and industry-driven standards. BioTalent Canada is focused on igniting the industry's brainpower, bridging the gap between job-ready talent and employers, and ensuring the long-term agility, resiliency, and sustainability of one of Canada's most vital sectors.
Recently named one of the 50 Best Workplaces in Canada with 10-50 employees and certified as a Great Place to Work® for 2021, BioTalent Canada practices the same industry standards it recommends to its stakeholders. These distinctions were awarded to BioTalent Canada following a thorough and independent survey analysis conducted by Great Place to Work®.
For more information visit biotalent.ca.
Contacts
Media Inquiries
Siobhan Williams
Director, Marketing and Communications
BioTalent Canada
613-235-1402 ext. 229
swilliams@biotalent.ca