OTTAWA, ON–/COMMUNITYWIRE/–BioTalent Canada today announced the release of 45 National Occupational Standards (NOS) for Canada's bio-economy. The standards, funded in part by the Government of Canada's Sectoral Initiatives Program, will be a valuable tool for bio-economy employers to enhance their ability to hire the right people with the right skills for key roles.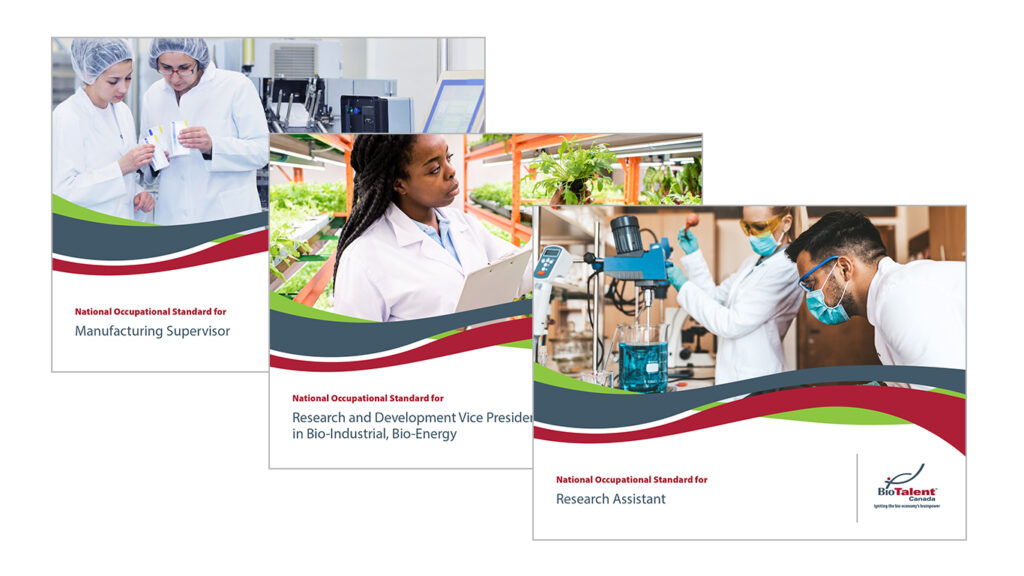 The NOS have been validated by industry professionals who occupy those roles and indicate what skills, education, and credentialing are required to perform a specific role. Companies will use these standards for more effective recruitment, professional development, succession planning, and compensation benchmarking.
"Talent is the most important ingredient for success," says Rob Henderson, President and CEO of BioTalent Canada. "These National Occupational Standards will ensure that bio-economy talent is being properly utilized and maximized. You can have the best research scientist in the world, but if you put them in the finance department, it's not going to do you any good."
BioTalent Canada's NOS project has been in development for three years and included rigorous research, collaboration and validation by industry experts. More than 40 key roles were analyzed and optimized with the help of industry experts. The unique requirements of each role were carefully verified to ensure they will attract the best-suited candidates for each role.
"We believe the NOS will benefit employers, candidates, and the bio-economy as a whole," says Henderson. "They will help employers recruit effectively for key people within their organization. Having the right people in the right roles will limit turnover and help ease the talent shortage."
The release of the NOS aligns well with the talent recommendations outlined in BioTalent Canada's National Labour Market Information report, released in late 2021. Used effectively, the NOS will play a vital role in Canada's bio-economy meeting talent needs by the end of the decade.
For more information on the National Occupational Standards for Canada's bio-economy visit biotalent.ca/NOS.
Rob Henderson is available for comment.
Funded in part by the Government of Canada's Sectoral Initiatives Program.
About BioTalent Canada
BioTalent Canada supports the people behind life-changing science. Trusted as the go-to source for labour market intelligence, BioTalent Canada guides bio-economy stakeholders with evidence-based data and industry-driven standards. BioTalent Canada is focused on igniting the industry's brainpower bridging the gap between job-ready talent and employers and ensuring the long-term agility, resiliency, and sustainability of one of Canada's most vital sectors.
Recently named one of the 50 Best Workplaces in Canada with 10-50 employees and certified as a Great Place to Work® for 2022, BioTalent Canada practices the same industry standards it recommends to its stakeholders. These distinctions were awarded to BioTalent Canada following a thorough and independent survey analysis conducted by Great Place to Work®.
For more information visit biotalent.ca.
Contacts
Media inquiries:
Siobhan Williams
Director, Marketing and Communications
BioTalent Canada
613-235-1402 ext. 229
swilliams@biotalent.ca