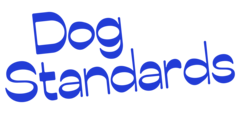 TORONTO, ON –/COMMUNITYWIRE/– Dog Standards, a Toronto-based dog food company, is announcing its official launch today. The company will be one of the first of its kind in Canada to offer human-grade, vet-developed and preservative-free dog food direct-to-consumers across the country.
"Dog Standards was founded as a direct response to the lack of transparency and regulation in the dog food industry. The industry has not changed in over 50 years and we knew we could provide something better and more convenient for Canadians," said Jessica Bevilacqua, Founder of Dog Standards.
"Now more than ever Canadians consider their dog's as part of the family. As dog parents ourselves, we are committed to providing Canadians with a brand they can trust," added Bevilacqua.
Pet owners have come to trust commercial pet food brands, ones that prioritize profit over health. Over 70 per cent of dog owners report not knowing what is in the food they are feeding their dogs. The Association of American Feed Control Officials (AAFCO) sets the standard for pet food and states that meat designated as 4-D (dead, dying, diseased or disabled) may be used in dog food if rendered at high heat and pressure. This lack of industry-wide quality assurance is why a brand like Dog Standards is so important.
Dog Standards is on a mission to educate dog owners about the health benefits of feeding fresh, enabling dogs to live healthier, happier lives. All Dog Standards meal plans are customized according to each dog's breed, age, weight and activity level in order to ensure a complete and balanced diet.
Dog Standards currently offers three recipes, turkey, beef and chicken. All recipes are produced in commercial-grade kitchens in Canada and are shipped in recyclable packaging utilizing dry ice to keep their recipes cool while shipping nationwide.
To learn more about Dog Standards and determine your dog's customized meal plan, visit: dogstandards.ca
ABOUT DOG STANDARDS
Dog Standards customizes and delivers fresh meal plans for dogs to doorsteps across Canada. Made with whole, human-grade ingredients, freshly prepared and preservative free, our food exceeds the standards currently accepted in the dog food industry. We're on a mission to make dogs healthier and happier, by providing a convenient way to feed fresh.
Contacts
Media:
Jessica Bevilacqua
416 660 7001
jessica@dogstandards.ca