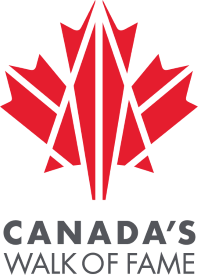 4th Annual National Community Hero Program is Calling for Nominations
TORONTO, ON –/COMMUNITYWIRE/– Canada's Walk of Fame is reaching out to all Canadians to nominate a deserving young person for the 2021 Community Hero Program, presented by Maple Leaf Sports & Entertainment (MLSE) and Scotiabank. Now in its fourth year, the Program recognizes an inspiring Canadian under the age of 30 who is positively influencing the lives of others and making a profound impact in their communities and beyond. The Grand Prize Winner will receive a $10,000 donation to the charity or cause of their choice, a dedicated profile page on CommunityHero.ca, and an invaluable mentorship opportunity with a fellow Canadian hero to be announced. Submissions are accepted today through to Friday, October 29 at 10:00 p.m. EDT.
"Since launching the Community Hero Program, we have seen extraordinary Canadians being nominated by their peers and we are proud to shine a light on these exceptional individuals," said Jeffrey Latimer, CEO of Canada's Walk of Fame. "With the generous support and guidance of our partners MLSE and Scotiabank, Canada's Walk of Fame is proud to offer a platform for these passionate young Canadians to share their stories and make a meaningful difference."
In 2020, Canada's Walk of Fame awarded the Community Hero Grand Prize to 25-year-old Ottawa native Aditi Sivakumar. Aditi is a medical student, philanthropist, and women's rights advocate. After witnessing first-hand the devastating impacts that gender-based violence can have, she made it her mission to provide educational information and aid to women and girls facing violence in Canada and beyond through the My Empowerment Platform. His Royal Highness Prince William selected her as the only Canadian winner of the year for the Diana Award, honouring the philanthropic legacy of his late mother and one of the highest accolades a young person can achieve for humanitarian efforts. In February 2021, L'Oreal Paris Canada announced Aditi as one of their chosen 2021 Women of Worth.
"I had the distinct pleasure of working with Aditi Sivakumar through the Community Hero Program. She is a remarkable young woman selflessly dedicated to helping others and highly deserving of this recognition," said Olympian and Canada's Walk of Fame Inductee, Silken Laumann. "There are so many young Canadians doing great things, and it's important to recognize their work so that young people aspire to find their passion, their voice, and share their stories to help others. This is a powerful generation that is on a mission to change the world for the better. It's inspiring to witness."
"Being named the 2020 Canada's Walk of Fame Community Hero Program recipient has been a phenomenal experience that allowed me to raise awareness of my advocacy work nationally," said Aditi Sivakumar. "I am grateful to Canada's Walk of Fame, MLSE and Scotiabank for the opportunities presented through the Program and encourage all Canadians to consider nominating a young changemaker in their community. Together we can make a difference."
For more than 20 years, Canada's Walk of Fame has celebrated its Inductees – our country's great achievers. Through the Community Hero Program, Canada's Walk of Fame provides an opportunity to acknowledge young Canadians whose actions, work, projects or volunteer efforts inspire others to improve and advance our national identity. Community Heroes reveal their kindness, compassion and humanity with their enthusiasm for positive and essential change that begins close to home and expands beyond their community.
"Although the Community Hero Program names one winner, we are profoundly humbled to see so many young Canadians making a difference in their communities and around the country through the nomination process," said Shannon Hosford, Chief Marketing Officer, MLSE. "We are proud to once again partner with Canada's Walk of Fame, alongside Scotiabank, to recognize and celebrate young Canadians, and hope they continue to inspire the next generation of heroes."
"One of Scotiabank's top priorities is to make a real difference in the communities in which we operate, and by extension, to support those who do the same, including the nominees of the Community Hero Program," says John Doig, Executive Vice President, Retail Distribution, Scotiabank. "By encouraging youth to contribute in meaningful, impactful ways, and rewarding those that go above and beyond, we're committing to an ongoing cycle of improvement, fostering economic participation, and giving back to the communities in which we live and work."
PRIZING DETAILS
The Grand Prize winner will receive a $10,000 donation to the charity or cause of their choice and two tickets (including airfare and accommodations) to attend the 23th Annual Canada's Walk of Fame Awards Gala at Toronto's Beanfield Centre on Saturday, December 4, 2021, where they will be recognized during a national broadcast airing at a later date on CTV. The winner will also receive opportunities to participate at Canada's Walk of Fame events throughout the year, media opportunities to promote their cause, including a full-page ad dedicated to their cause in a Postmedia publication, a dedicated profile on the Community Hero website, and access to mentorship from a significant Canadian hero.
Visit www.CommunityHero.ca for details on eligibility and submission requirements. Only one Grand Prize winner will be chosen by a selection committee and will be announced in late fall.
About Canada's Walk of Fame
Canada's Walk of Fame is a national not-for-profit organization that inspires all Canadians by proudly shining a light on extraordinary achievers and their journeys. Canada's Walk of Fame recognizes the significant impact of Canadian accomplishments and provides the foremost national platform to celebrate achievement in the fields of Arts & Entertainment, Sports & Athletics, Entrepreneurship & Philanthropy, Humanitarianism, and Science, Technology & Innovation. Current programs include the RBC Emerging Musician Program, the Community Hero Program (Presented by MLSE and Scotiabank), Canada's Walk of Fame Hometown Stars, presented by Cineplex, and the nationally televised broadcast designated by the CRTC as a program of national interest. Canada's Walk of Fame has over 190 inductions to date, with stars having a permanent place of tribute on the streets of Toronto's Entertainment District. For a complete list of Inductees along with more information on Canada's Walk of Fame, visit www.canadaswalkoffame.com.
Canada's Walk of Fame gratefully acknowledges the support of its 2021 Partners: Bell Media, Cineplex Entertainment, Slaight Communications, RBC, WestJet, MLSE, Scotiabank, Federated Capital, Postmedia, Next Magazine, The Printing House, Wildeboer Dellelce LLP and Hotel X Toronto.
Canada's Walk Of Fame Board of Directors, led by Board Chair Walter Schneider, Chairman & Founder, Waltmar Capital and President & Co-Founder RE/MAX Europe, includes: Vice-Chair Nick Di Donato, President & CEO, Liberty Entertainment Group; Tom Anselmi, President Business Operations and COO of The Edmonton Oilers Hockey Club and Ice District; Amanda Lang, Anchor, BNN Bloomberg, Randy Lennox, Executive Chair, Elevate, Linda Mantia, Kim Mason, Senior Vice President & Head, Private Banking Canada, RBC Wealth Management, Dan McGrath, Chief Operating Officer, Cineplex Entertainment; Lewis Rusen, Vice Chairman, Korn Ferry; Ron Suter, Executive Vice President, NBCUniversal Television & New Media Distribution Canada and Deputy Mayor Michael Thompson, City of Toronto.
Canada's Walk of Fame was established in 1998 by founders Bill Ballard, Dusty Cohl and Peter Soumalias, with Dianne Schwalm and in partnership with Gary Slaight.
Canada's Walk of Fame is a registered charity. Charitable Registration Number 889896924RR0001.
About MLSE
Maple Leaf Sports & Entertainment (MLSE), one of the world's premier sports and entertainment companies, owns the Toronto Maple Leafs (NHL), Toronto Raptors (NBA), Toronto FC (MLS), Toronto Argonauts (CFL), Toronto Marlies (AHL), Raptors 905 (NBA G League), TFC II (USL) and Raptors Uprising Gaming Club, the Toronto Raptors esports franchise in the NBA 2K League. Its charitable arm, MLSE Foundation, focuses on funding initiatives to support youth through sport and recreational programs. In 2017, MLSE Foundation, with support of community and corporate partners, built MLSE LaunchPad, a 42,000-sq. ft. space dedicated to programming that support its four Pillars: Healthy Body, Healthy Mind, Ready For School and Ready For Work. MLSE also owns and operates Scotiabank Arena, Canada's premier sports and entertainment venue hosting more than 200 events each year, two digital channels – Leafs Nation Network and NBA TV Canada and has a partnership with Live Nation – the largest concert promoter in the world. MLSE has also invested in and operates five of Toronto's sports facilities – Coca-Cola Coliseum, BMO Field, BMO Training Ground at Downsview Park, home of Toronto FC's Academy and the First Team's practice facility, OVO Athletic Centre, the practice facility for the Toronto Raptors, and Ford Performance Centre for Hockey Excellence, the practice facility for the Maple Leafs and Marlies.
About Scotiabank
Scotiabank is a leading bank in the Americas. Guided by our purpose: "for every future" we help our customers, their families and their communities achieve success through a broad range of advice, products and services, including personal and commercial banking, wealth management and private banking, corporate and investment banking, and capital markets. With a team of over 90,000 employees and assets of approximately $1.2 trillion (as at July 31, 2021), Scotiabank trades on the Toronto Stock Exchange (TSX: BNS) and New York Stock Exchange (NYSE: BNS). For more information, please visit http://www.scotiabank.com and follow us on Twitter @ScotiabankViews.
-30-
Media Contacts:
Adrienne Kakoullis
Rise PR
416-450-6637
akakoullis@risepr.ca
Tran Nguyen
Centric PR
416-220-4285
tran@centricpr.ca