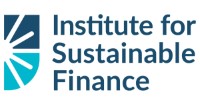 Funding will advance ISF's work on transition to a low carbon economy
KINGSTON, ON –/COMMUNITYWIRE/– The Institute for Sustainable Finance (ISF) today announced that Canada's big five banks, TD Bank Group, Scotiabank, CIBC, BMO and RBC, have committed $5 million to support ISF's mission of aligning mainstream financial markets with Canada's transition to a lower carbon economy.
ISF is the first-ever collaborative hub in Canada that brings together academia, the private sector, and government with the singular focus of increasing Canada's sustainable finance capacity. Sustainable finance is the integration of environmental, social and governance (ESG) considerations into business and investment decisions.
ISF recently released a landmark research report that outlines the investment requirements and opportunities to achieve Canada's 2030 climate targets. The Capital Mobilization Plan for a Canadian Low Carbon Economy provides a concrete, data-driven capital blueprint for the country's low carbon transition.
This major bank funding will support ISF's efforts in education, professional training, research and collaboration, as well as outreach to advance Canada's leadership in sustainable finance.
"We are very excited to have Canada's leading financial institutions supporting ISF and our initiatives. Their funding will be critically important as we accelerate our efforts to produce robust resources and insights about sustainable finance, particularly in the Canadian context," says ISF executive director, Sean Cleary, BMO Professor of Finance and founding director of the Master of Finance program at Smith School of Business, Queen's University.
As founding contributors, the banks' support is as follows: TD: $1.25M; Scotiabank: $1.25M; CIBC: $1.25M; and BMO: $1M — all with commitments over five years. RBC has made an initial $250K commitment over one year.
As part of its mandate, the ISF established the Canadian Sustainable Finance Network (CSFN), an independent formal research and educational network for academia, industry and government to bring together talented university faculty members and relevant members from industry, government and civil society.
"The CSFN's research will close the knowledge gap around the competitive advantages of a lower carbon economy, including helping Canadians understand the cost of inaction and the investment opportunities that will finance our transition," says Ryan Riordan, ISF director of research and associate professor at Smith School of Business.
Since its inception the CSFN has grown to include 65 members from over 20 universities across Canada, and also hosts a monthly webinar series, open to the public, on topics related to sustainable finance.
The Institute for Sustainable Finance is based at Smith School of Business, Queen's University and is supported by the Ivey Foundation, the McCall MacBain Foundation, the Chisholm Thomson Family Foundation, the McConnell Foundation, and now TD Bank Group, Scotiabank, CIBC, BMO and RBC.
To learn more about the Institute for Sustainable Finance, please visit: isfcanada.org.
Quotes:
"We are thrilled to help ISF reach new heights in working toward a lower carbon Canadian economy. As a financial institution and through the TD Ready Commitment, we recognize we have an important role to play in ensuring that the economy, people, and the planet can thrive. This investment is a key part of our ESG strategy and our Climate Action plan, and together with the ISF, we can help create the conditions to open doors to a more sustainable tomorrow."
– Paul Douglas, Group Head, Canadian Business Banking, and Chair of TD's Sustainable Finance Executive Committee
"Scotiabank recognizes the critical role that the financial services sector plays in enabling the transition to a low carbon economy. In addition to Scotiabank's Climate Commitments and pledge to mobilize $100 billion by 2025 to reduce the impacts of climate change, we are dedicated to serving our clients' increasing need for sustainable financing and Environmental, Social and Governance (ESG) related investments and research. With our support for the Institute for Sustainable Finance, we also look forward to helping to further Canada's efforts towards creating a more resilient and prosperous future, through increased research, education and sharing of knowledge."
– Jake Lawrence, Co-Group Head, Global Banking and Markets at Scotiabank
"At CIBC, we recognize the positive role that financial institutions can play by helping make Canada a global leader in environmental stewardship and sustainability. We are fully committed to the development and implementation of new and innovative solutions for our clients that address critical environmental challenges including climate change and the transition to a lower carbon economy. Many of our clients are leaders in driving change and creating industry-leading solutions to better manage our resources for the future, and we believe our support to the ISF will help further accelerate these efforts to benefit our communities."
– Roman Dubczak, Managing Director and Head, Global Investment Banking at CIBC Capital Markets
"At BMO sustainability is a major pillar of our Purpose as an organization. We believe in partnering with clients and communities to invest in local economies in order to achieve social and inclusive growth, while also recognizing the need to continue to transition to a low carbon economy. As a global leader in sustainability, we know that sustainable finance has never been more important, which is why we've committed to supporting the Institute for Sustainable Finance at Queen's."
– Dan Barclay, CEO and Group Head, BMO Capital Markets
"Climate change is a collective issue that requires us to work more closely and openly with our clients, peers, across industry sectors and with government to help build a sustainable economy for future generations. We believe capital can be a force for positive change, and has an essential role to play in supporting the transition to a sustainable future, as outlined in The RBC Climate Blueprint, our coordinated, enterprise approach to the low-carbon transition. Our investment in the Institute for Sustainable Finance reinforces our commitment to advancing this important work and increasing access to the tools and resources that will help accelerate Canada's progress."
– Lindsay Patrick, Managing Director & Head, Sustainable Finance at RBC Capital Markets
Contacts
Hailey MacKinnon, Argyle PR for Institute for Sustainable Finance
hmackinnon@argylepr.com | 647-323-8665