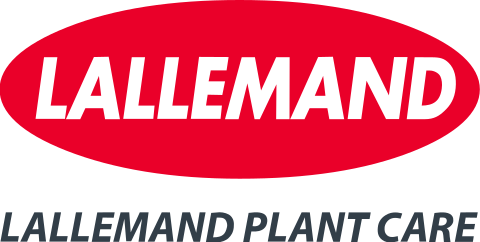 Founded in the 19th century, Lallemand Inc. began its journey by providing raw materials for the baking industry. In 1915 company founder Fred Lallemand built a production plant on Préfontaine Street in Montreal, Canada – the first plant to produce baker's yeast – which is still operational today.
Throughout the 20th century the company became a key producer of baker's yeast and began exploring additional global markets with yeast, bacteria and biological products in sectors like brewing, health solutions, animal nutrition, etc.
In the search for novel markets and industries that could benefit from Lallemand's technologies, the company started the Plant Care division in the mid-2000s. Today, Lallemand Plant Care has grown to be a global leader in the development, production and marketing of biological plant protection, biostimulants and biofertilization products that improve productivity and plant vitality.
"At Lallemand Plant Care we are focused on biological science and we strive to bring new and innovative microbial crop solutions to customers while setting a higher standard in the inoculant and biological market," says Scott Gray, Commercial Manager Canada, Lallemand Plant Care. "We have a dedicated team of over 100+ researchers committed to ensuring our products are sustainable and allow crops to thrive naturally with bacteria that increase soil health, productivity and add value for the customer."
It's this focus that led the company to develop their custom engineered spherical granular inoculant for pulses and soybeans. The new inoculant contains two new high-performing strains of rhizobium which are highly efficient for nitrogen fixation, along with a new and unique rhizobium carrier which helps preserve and protect the rhizobium incredibly well and over longer periods of time. This new granule inoculant is a game-changer for the pulse and soybean producer and offers a great new experience for producers when it comes to product handling, application and overall performance.
This year the company registered a new premium soybean inoculant in Canada – LALFIX PROYIELD Liquid Soybean – which brings two new unique strains of an entirely different species of nitrogen fixing rhizobium into the Canadian market. This new technology also contains a patented microorganism known as delftia acidovorans, which offers several benefits, including its ability to help the plant solubilize iron in the soybean rhizosphere.
"In the research and development stages of the liquid inoculant we discovered the new strains of Bradyrhizobium elkanii are approximately 50 per cent more productive in nitrogen fixation compared to competitive inoculant products," says Justin Miller, Commercial Manager USA. "In field scale research trials this translates to approximately a 15 per cent yield increase."
Since the company's inception, Lallemand has been committed to helping their customers succeed. "New thoughts and new ideas create new deeds. When they are for the betterment of mankind may they succeed… Cooperation spells success," Fred A. Lallemand,1938. This 1938 quote from the company's founder reflects the spirit of innovation and cooperation infused in every aspect of the company's work to this day.
As always, the determination to develop innovative products and processes as a team continues to guide Lallemand's activities. The company is held by the Chagnon family (acquired in 1952) and marks the third generation of proud family ownership. The family-owned company has production plants, distribution centers, labs and offices located in 45 countries across five continents.
For more information about Lallemand Inc. and to view an animation please visit nextgenerationinoculants.ca.