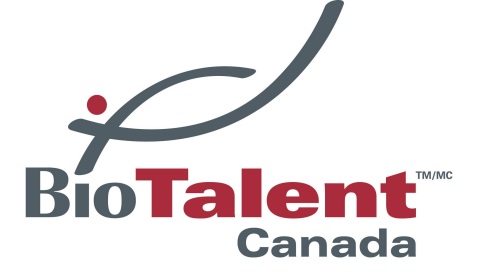 OTTAWA, ON –/COMMUNITYWIRE/– New science, technology, engineering, and mathematics (STEM) graduates hoping to gain practical work experience in the green economy can rejoice. BioTalent Canada announced today that Environment and Climate Change Canada has renewed its financial support of the Science Horizons Youth Internship Program. Science Horizons provides green economy biotech employers with wage subsidies to hire these new grads.
"The Science Horizons wage subsidy has been a successful program over the past two years, and we're excited to replicate that success in 2020-21," says Rob Henderson, President and CEO of BioTalent Canada. "This is a continued opportunity for us to help infuse the green economy with the young talent it needs to maintain its rapid growth as one of Canada's emerging biotech sub-sectors."
In the last two years, 126 employers accessed the Science Horizons wage subsidy to hire close to 200 new grads for STEM-related jobs. Employers across Canada have participated, which speaks to the breadth of BioTalent Canada programs.
"(Science Horizons) allows Bioindustrial Innovation Canada to more easily consider new graduates for roles that help achieve its mandate of highly qualified personnel (HQP) development," says Sandy Marshall, Executive Director of Bioindustrial Innovation Canada. "These types of subsidy programs are excellent avenues to help organizations that may be otherwise limited to grow and develop."
Science Horizons provides employers with a wage subsidy up to a maximum of $15,000 to hire recent STEM graduates. This mutually beneficial program enables employers to strengthen their talent pools and equips graduates with the skills required to secure full-time employment in environmental STEM fields.
BioTalent Canada wage subsidies have helped Canadian biotech small- to medium-enterprises provide employment opportunities since before 2005. More than 2,500 Canadians have started their careers through BioTalent Canada programs. Visit biotalent.ca/programs/ to learn more about all of BioTalent Canada's wage subsidy programs.
About BioTalent Canada
BioTalent Canada™ is the HR partner of and catalyst for growth in Canada's bio-economy. Our engagement with employers, associations, post-secondary institutions, immigrant serving agencies and service providers has built a dynamic network that is strengthening skills, connecting job-ready talent to industry and creating opportunities. Recently awarded a Great Place to Work® Certification, BioTalent Canada practices the same industry standards they recommend to their stakeholders. For more information visit biotalent.ca.
About Science Horizons Youth Internship Program
The Science Horizons Youth Internship Program is a wage subsidy initiative to help recent graduates eligible to work in science, technology, engineering, or mathematics (STEM) fields acquire work experience in fields linked to the green economy. To learn more visit biotalent.ca/sciencehorizons.
This project was undertaken with the financial support of: Environment and Climate Change Canada
Contacts
Media Inquiries
Siobhan Williams
Director, Marketing and Communications
BioTalent Canada
613-235-1402 ext. 229
swilliams@biotalent.ca